• guitar
In this article we are going to find out if you should mount a guitar on the wall or keep it on a stand or in a case. We'll look at different kinds of guitar wall mounts and how you can mount a guitar on the wall. Some of the questions we will be answering include: Is it OK to hang guitars on the wall? Why do you hang a guitar on the wall Is it OK to hang a guitar by the neck? What's the best way to hang guitars on the wall? Can I hang guitars on a...
---
Sheds are a great place to store bikes but if you do it wrong you will fill your shed up in no time and not be able to get bikes in or out either. It's essential to do it the right way to ensure the longevity and proper maintenance of your bicycles. A well-organized bike shed not only protects your bikes from the elements but also maximizes the available space and makes it easy to access them whenever you need. In this article, we will provide you with some valuable tips and insights on how to store your bikes in...
---
• ski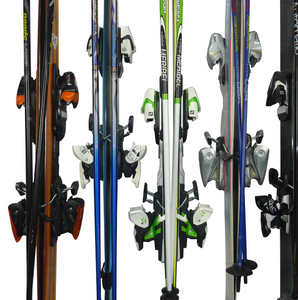 Do you love hitting the slopes and conquering the mountains on your skis? If so, you likely understand the importance of properly storing your skis when they're not in use. Leaving them haphazardly in a corner or under the bed just won't do. That's where ski wall hangers come in handy. In this comprehensive guide, we'll show you how to store your skis like a pro using ski wall hangers, keeping them safe, organized, and ready for your next thrilling adventure. The Benefits of Ski Wall Hangers Ski wall hangers provide both practical and aesthetic benefits. Let's explore why using...
---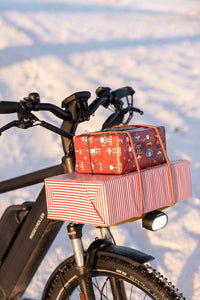 Are you in search of the perfect present for the cycling enthusiast in your life? Whether it's for a birthday, Christmas or some other special occasion, this guide might give you a few ideas.  In this comprehensive guide, we will explore a diverse range of presents that are sure to put a smile on any cyclist's face. Whether you're on a tight budget or looking to splurge, we have got you covered. First of all here are some ideas of the type of present that cyclists might like. Then we'll give you a few specific ideas for presents under £10...
---
• shed
This is a guest post from In the backyard - custom backyard shed builders based in Ontario, Canada. Do you have a shed in your garden that has not been getting the use you imagined it would when you first invested in it? Suppose it is just sitting empty or merely housing all of your old junk that you do not have room for in your garage. In that case, it could serve a better purpose as it may not seem like it now, but a shed truly has much potential. What you decide to do with your shed depends...